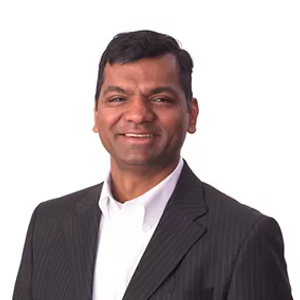 Dr. Gupta is an Interventional Cardiologist with expertise in Peripheral Vascular Disease (both the arterial and venous systems), Orbital Atherectomy, Critical Limb Ischemia, and a passion for amputation prevention. He trained in Internal Medicine at NYU Downtown Hospital and Cardiology and interventional fellowship at Lenox Hill Heart and Vascular Institute in NY, NY which is one of the top cardiovascular hospitals in the United States.
His research was focused on cardiovascular disease prevention and the importance of regular physical activity to prevent disease progression. In addition to authoring many publications in peer-reviewed journals, he has presented in many national and international conferences and is a reviewer for the American Journal of Cardiology.
He recently received the top Cardiology doctor's award in the state of NV. Dr. Gupta is a diplomat of the American College of Cardiology, the American Heart Association, and other scientific organizations.
Dr. Gupta comes from a modest background. His parents are both physicians in India, who passed their humanitarian values on to him that are still a driving force for Dr. Gupta. He lives in Las Vegas with his beautiful wife and two kids. He enjoys tennis, swimming, and chess.
BOARD CERTIFICATIONS:
Interventional Cardiology
Cardiovascular Disease
Nuclear Cardiology
Echocardiography
FELLOWSHIP:
Lenox Hill Hospital, New York, NY
RESEARCH:
Stanford University/PAVHCS, Palo Alto, California
MEDICAL SCHOOL:
Russian State Medical University, Moscow, Russia
RESIDENCY:
NYU Downtown, New York, NY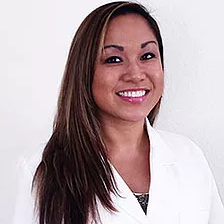 Rochelle Domingo is an Advanced Practice Registered Nurse from Hawaii. She has been a valuable part of our team since 2017 and is committed to serving the healthcare needs and well-being of the community.
Rochelle completed both Bachelor's of Science in Kinesiology and Bachelor's of Science in Nursing at the University of Las Vegas, Nevada. She received her Master's of Science in Nursing in 2012 from Charles Drew University. She is currently board certified by the American Association of Nurse Practitioners.
Rochelle has had many years of experience in treating venous insufficiency by performing endovenous laser ablations, radio-frequency ablations, and the VenaSeal Closure Procedure.
BOARD CERTIFICATIONS:
AMERICAN ASSOCIATION OF NURSE PRACTITIONERS
EDUCATION:
B.S. Kinesiology, UNLV
B.S. Nursing, UNLV
M.S. Nursing, Charles Drew University